Our range of sinks have shallow bowls of 120mm in depth.
Suitable for standing or seated positions, they allow for easy and direct access for wheelchair uses.
Used for height adjustable worktops or fixed worktops and they are available in several models.
Made of stainless steel and 0.8mm thickness.
If requiring height adjustable worktops flexible waste systems are required.
Our range of ERGOSTEEL sinks are from Granberg of Sweden.
Special note – if using height adjustable worktops systems, flexible waste plumbing fittings should be used, sourced and supplied to meet Australian requirements.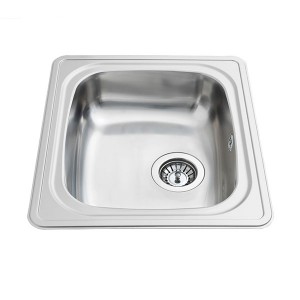 Inset Sink ES10 - 44.1cm
View Product