Download Education Brochure
About Us
Inclusive Living, for many years now in Australia, have been providing an extensive range of Height Adjustable Lifting Systems/Assistive Technology enabling practical design solutions for use in educational environments. Our products are designed and developed by Granberg of Sweden, who have been producing these innovative products for over six decades.
Our height adjustable lift systems are used for educational settings – To focus on reducing barriers, encouraging learning and participation by making it easier, safer, and more convenient for students, staff and visitors of all ages with varying abilities and/or with different equipment requirements to perform everyday tasks and activities.
How? With our knowledge and experience we help create accessible, functional, usable, and safe environments that responds to the needs of students, staff and visitors which equals INCLUSIVE ENVIRONMENTS and BETTER OUTCOMES.
Why? Our height adjustable lifting systems are designed to provide practical solutions and embrace inclusive design, and this includes "environmental adjustments" to support, meet, or exceed government (federal and state) policies and guidelines including Disability Discrimination Act DDA-1992, Disability Standards for Education-2005, Equal Act-2010.
These standards apply to all areas of education and training – preschools, schools, vocation education and TAFE, universities and adult and community education, as well as to organisations that develop and accredit curricula and courses. They apply to government and non-government schools and this applies to all states.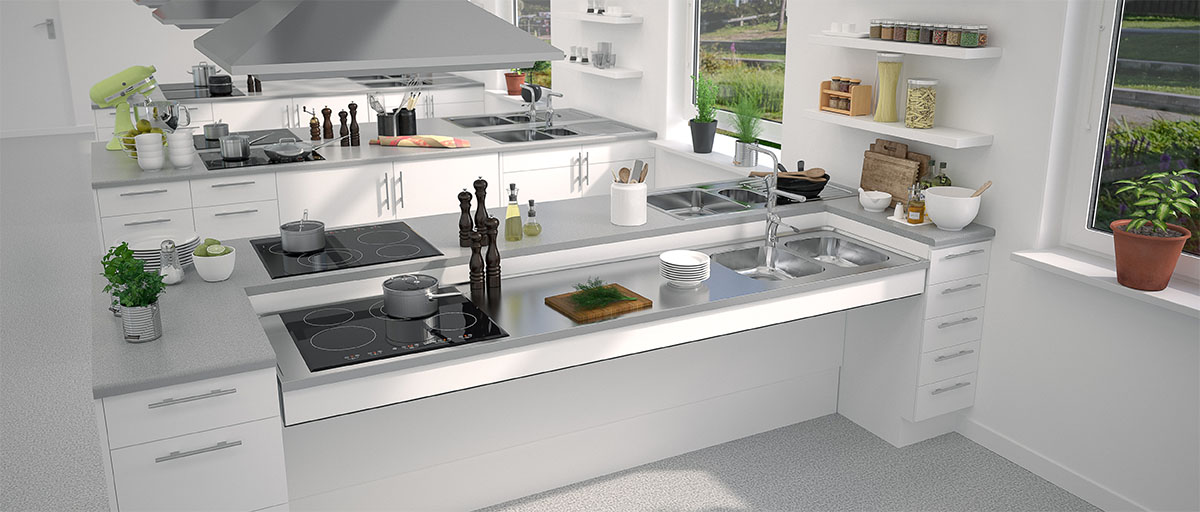 Areas of use/applications: Schools – food technology, science labs, IT/Classrooms, other special needs areas, libraries, communal areas, bathrooms. University – clinical spaces for students and research staff, including "Activities of Daily Living (ADL)", student accommodation, communal areas, offices. Early childhood – change tables, bathrooms.
Who uses and specifiers our products? Various government departments of education around Australia, organisations who plan, design, develop, build, operate and manage facilities (facility management) to accommodate the changing needs of people living with a disability who study, work and visit these important facilities. Our products help to create and support learning programs and multi-disciplinary research opportunities that enable students, staff and others involved, to be at the forefront of innovation.
Our extensive range of height adjustable systems for use in various education environments are available in a variety of systems, with ranging size options, various control options and accessories. Our worktop/island systems cater for installation of sinks and cooktops-for new or existing installations.
Click the following to view brochures: