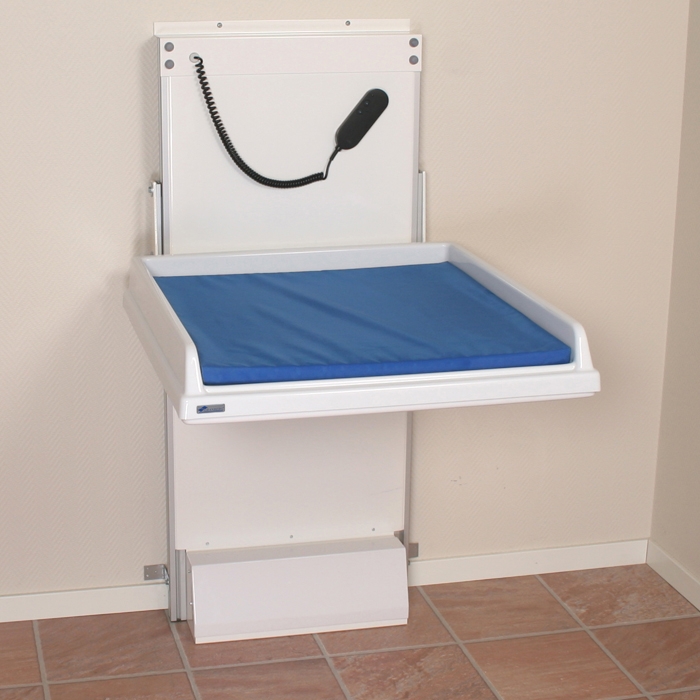 Nursing table 334 is wall mounted which can be lowered to the floor to simplify transfer for children. The table can then be raised to a comfortable working height by means of the push-button control. It can be folded against the wall when not in use to save space. The safety switch beneath the entire nursing area stops the table moving when it meets resistance.  Applications – home, education, childcare and community environments.
Take a look:  https://www.inclusiveliving.com.au/?catablog-items=wall-mounted-adjustablenursing-table-electric-334
For more information on all Inclusive Living products, please visit our website at https://www.inclusiveliving.com.au/or give us a call on 1800 304 330.