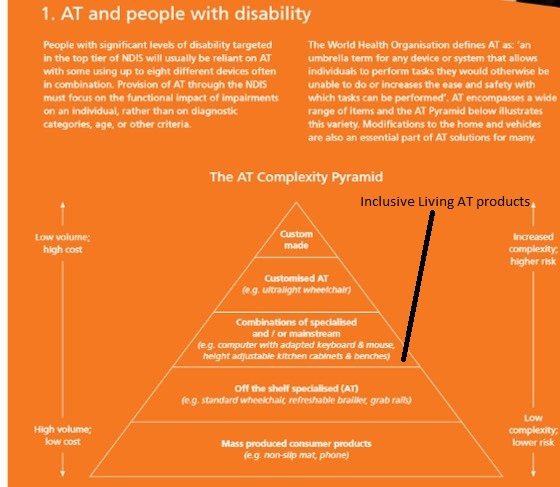 Inclusive Living height adjustable lifting systems/assistive technology products are used in modifications (existing or new applications) within the home, education, workplace and community environments. They offer individuals and organisations practical solutions that make it easier, safer and more convenient for everyday tasks or activities to be performed.  Promoting participation and independence by making it easier and safer to perform everyday tasks/activities.
Inclusive Living products are specialised pieces of equipment, designed to provide cost effective solutions.
NDIS Strategy – "AT enables people with a disability to live a better, more independent and more inclusive life. It enables people with a disability to maximise their abilities at home, in the community and in the workplace, ensuring greater economic and social participation." (NDIS Assistive Technology Strategy – December 2015)
Follow the link to the Inclusive Living website or give us a call on 1300 304 330.