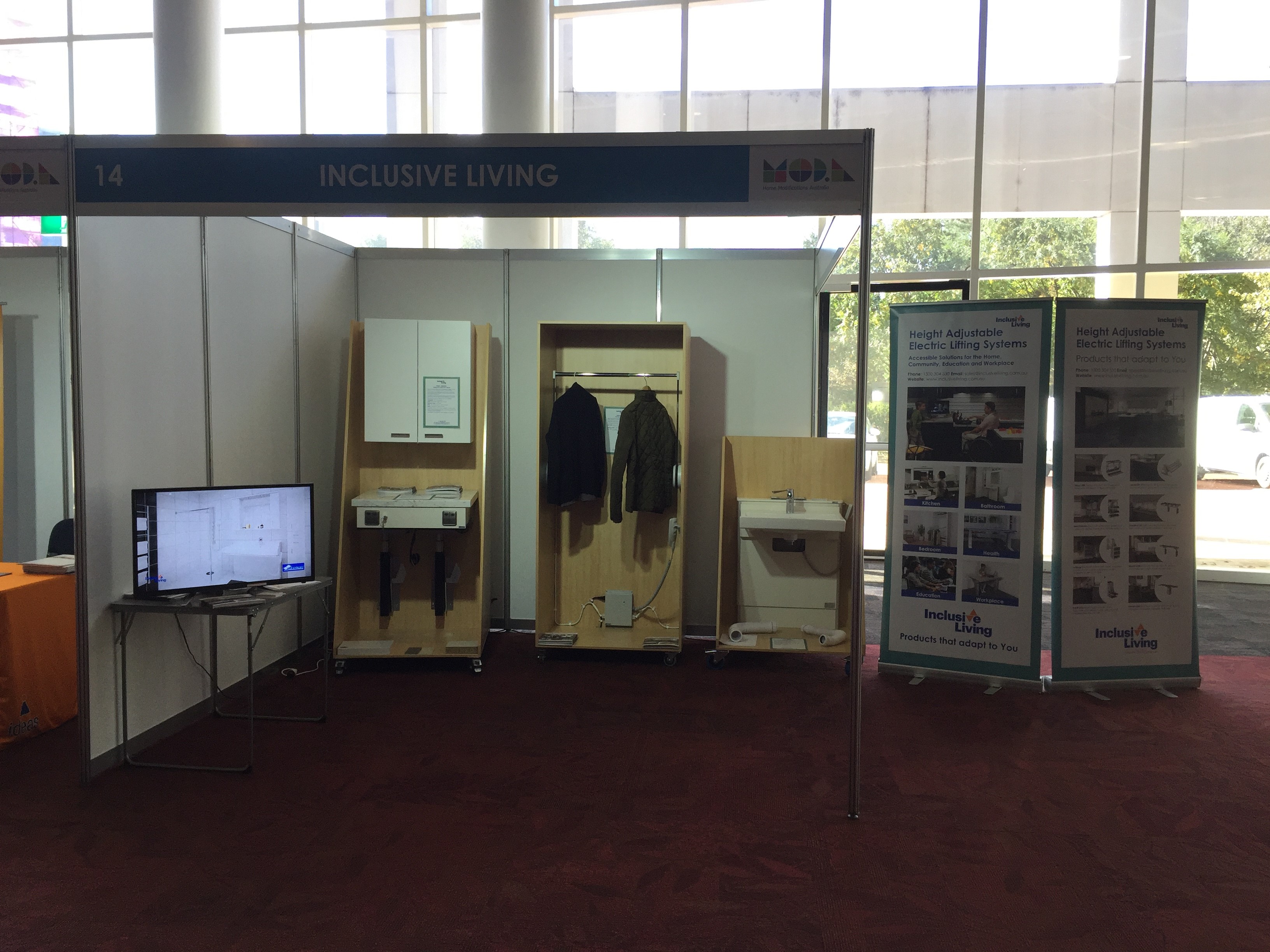 Thank you to all the visitors to the Inclusive Living stand at the MODA Conference held in Canberra in late April 2016.  It was great to meet you and hear some wonderful feedback on our products particularly from The Hon Kelly Vincent MP and the many home modification services around Australia like Hastings HMMS, Coffs Harbour Home Modifications.
There were a lot of great workshops conducted over the 2 day conference and I particularly liked the workshops presented by:
–   Jamie Matveyeff from LifeTec on 'The Golden Years of Modification';
–  Matthew Massey-Westropp from the Department for Communities and Social Inclusion on the 'Home Modifications:  a critical part of the assistive technology package';
–   Sue Dinley, ABC Rehab in conjunction with Sandi Lightfoot-Collins presented a case study 'As the crow flies' that provided some additional insights into the complexities of unique and challenging issues as an industry we face; and
–   Sarah Hawke from NDIA provided a comprehensive overview of working with NDIA including the challenges and opportunities that the NDIS will provide for the participants, organisations and wider community.
For more information on the Inclusive Living range of products please have a look at the website https://www.inclusiveliving.com.au/ or give us a call on    1300 304 330.