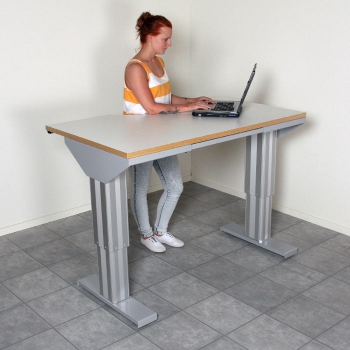 Our versatile freestanding height adjustable electric table frames, can be fitted with a variety of worktops.  They are heavy duty (up to 200kgs) and can be adjusted up to 40cm up and down, to be used in a seated or standing position.   This product provides great adaptability and accommodate many different needs and environments.
Applications
Healthcare – hospitals, rehabilitation centres
Disabilities – Individual or group facilities
Aged Care/Retirement – individual or group facilities
Education – Childcare, primary, secondary, university or Tafe
Office/Hospitality-various including – clubs and leisure facility
Take a look – https://www.inclusiveliving.com.au/?page_id=2#TableFrames
For more information on all Inclusive Living products, please visit our website at https://www.inclusiveliving.com.au/or give us a call on 1800 304 330.