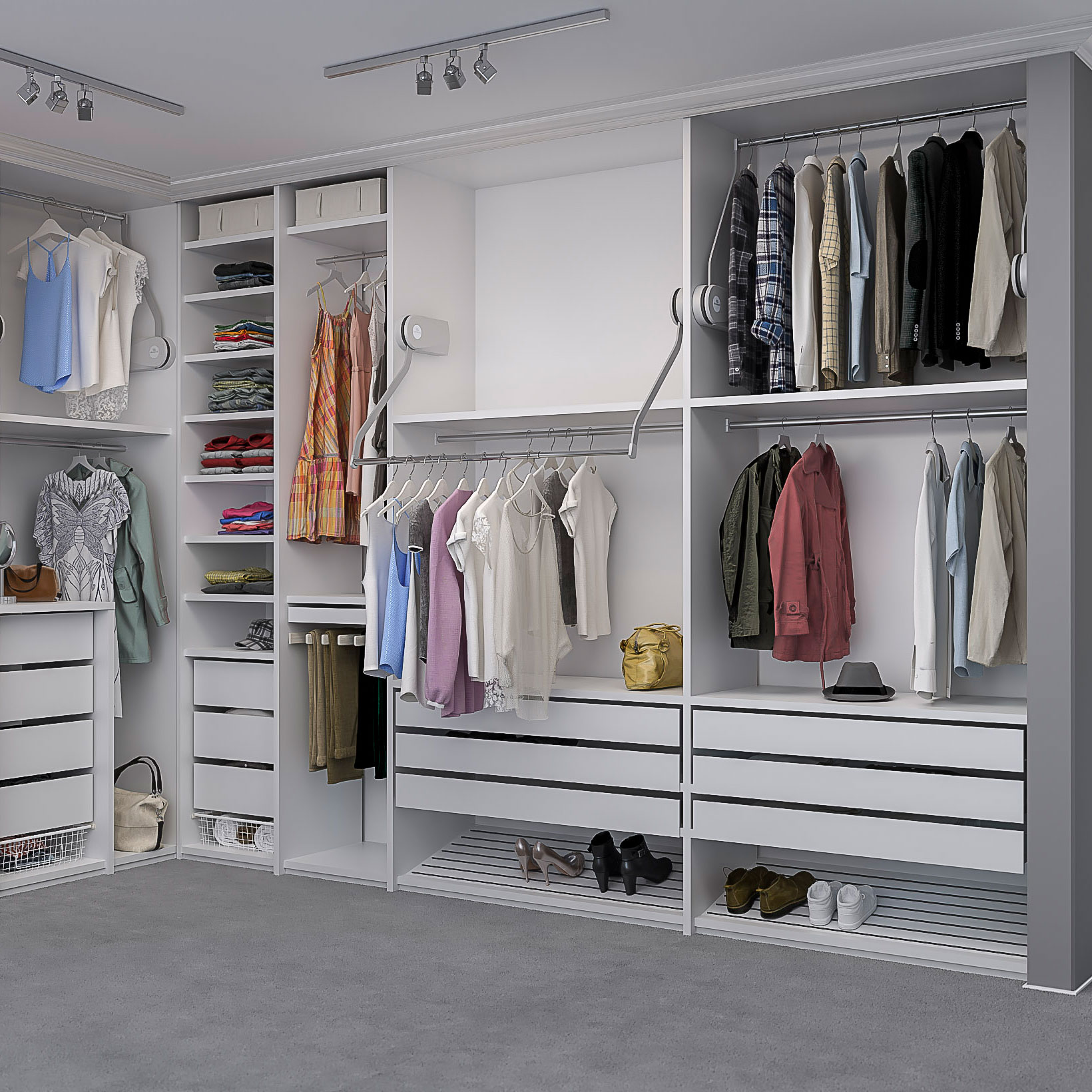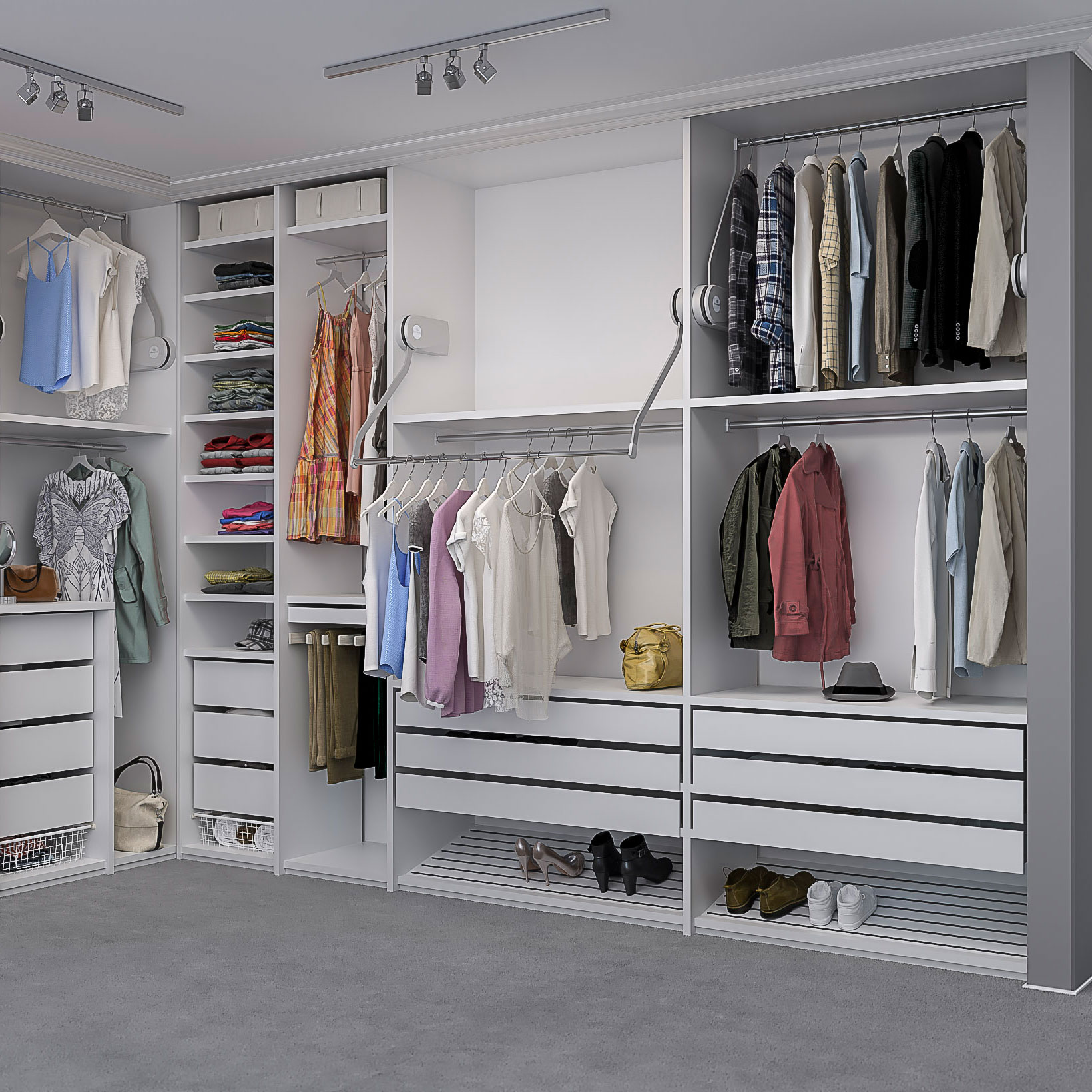 The NEW Butler 722 lowers the clothes rail down and out to the front of the wardrobe at the touch of a button.  The clothes rail is installed in the upper section of the built-in/fixed wardrobe to maximise space and the lower section can be utilised for other storage.
Used for standing or seated positions to assist people with various physical abilities (including children).
Easy and safe to use, clothes can be accessed within a comfortable reach, helping to minimise potential risk of injury.  Promotes functionality, safety, participation and independence.
For more information call 1303 304 330 or view www.inclusiveliving.com.au