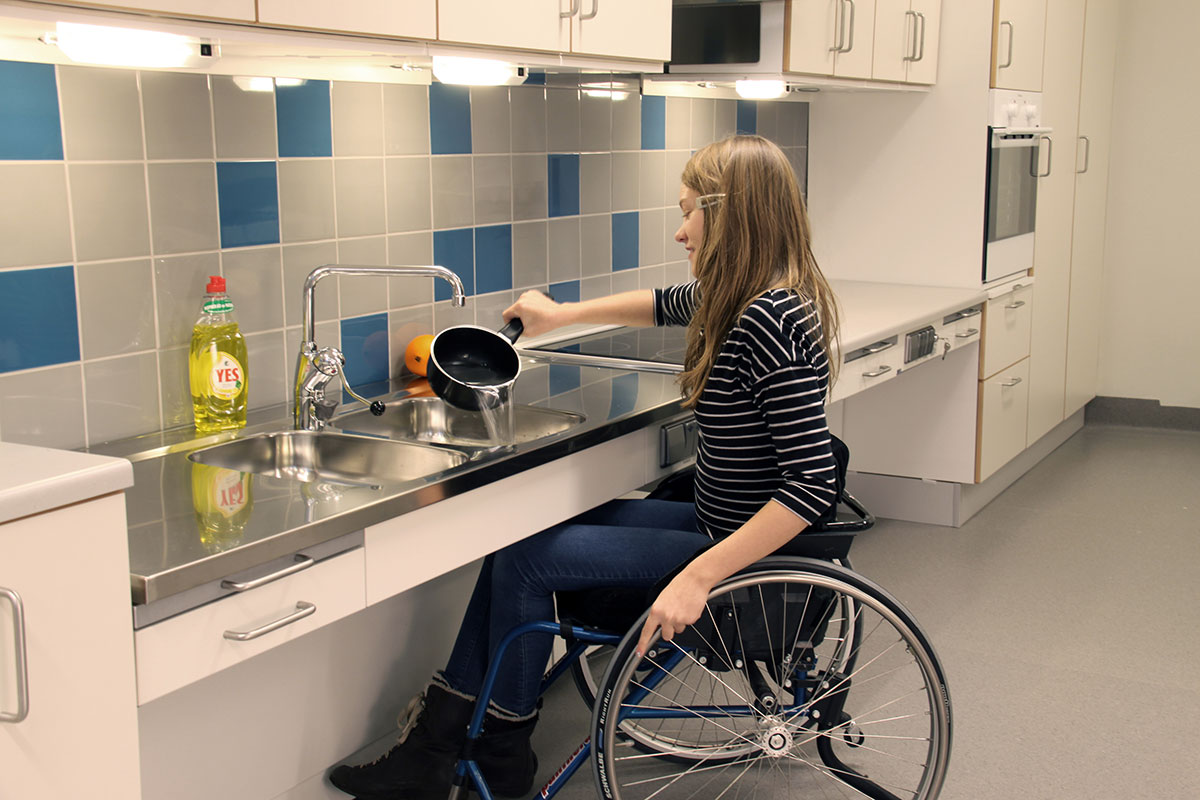 Inclusive Living height adjustable electric lifting systems provides solutions to create adaptable and functional educational environments.
Why choose height adjustable products for educational settings?
Improves accessibility for ALL.  Can be used for seated or standing positions.
Education settings that focus on reducing barriers, encouraging learning and participation.
Areas of use – Food Technology, IT, Science labs, Classrooms, Libraries, Special Needs, Bathrooms.
For more information call 1303 304 330 or view www.inclusiveliving.com.au