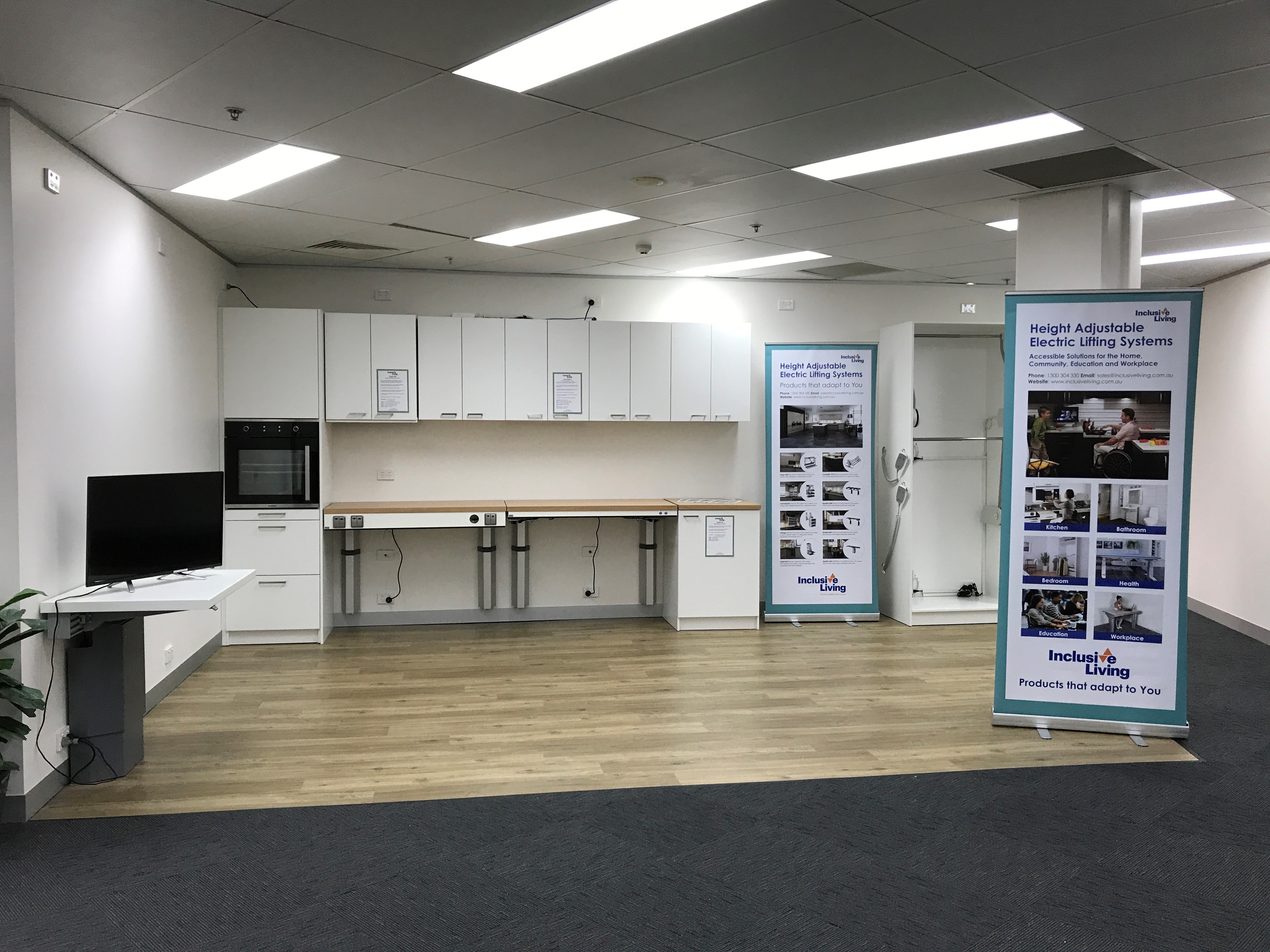 Inclusive Living NEW assistive technology assessment centre/display area is located at Lane Cove in the ILS Solutions Centre -Unit 1, 12 Mars Road, Lane Cove. The facility is open 6 days per week and if you would like to make an appointment with Inclusive Living staff please contact 1300 304 330 or sales@inclusiveliving.com.au
What's NEW – The assessment area has a number of height adjustable lifting systems including products for kitchen, bathrooms, bedrooms and for many other applications. This area is a SNAPSHOT of what is available including new wall mounted electric height adjustable worktop lifting systems.
Areas of use include – home, healthcare, senior living, people living with a disability (individuals or SDA), education, workplace, commercial and community environments.
Who Is It For – It is designed to assist in the reviewing and evaluating process of assistive technology products to assist clients, allied health professionals, specifiers of product and services, governments departments or anyone involved helping to create an adaptable and functional living and working environment.